Details
To make up for recent site issues, enjoy one of these items free, as our gift to you
All you have to do is choose the item that you want, and pay for the shipping. Thank you for your continued support of Extreme Restraints. Note: Gift choices are available while supplies last. Limit one (1) free gift, per order. Offer expires 8/13/2018.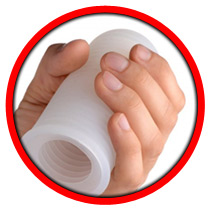 Palm-Tec Ultra Grip Ribbed Silicone Masturbator
Retail Price: $22.99 - For You: FREE!
Maintain a firm grip and control the speed and tightness of your strokes! The dual-density design is soft inside the tunnel and firm on the outside, but still pliable enough that you can squeeze your shaft. The ribbed internal texture provides intense stimulation, with a hole at the end that allows you to control suction and airflow. Made of stretchy silicone, non-porous and phthalate-free.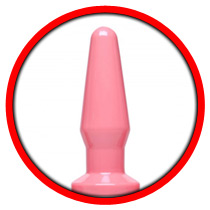 Pink Anal Plugs - Medium
Retail Price: $11.50 - For You: FREE!
Whether you are a beginner or expert, you will fall in love with these Pink Anal Plugs! Each is soft and flexible, giving you lots of pleasure while in use. At the bottom, the base flares out, helping the entire plug from going in. If you are new to anal play, you can start of with the small plug. It is short and not very wide, making it a easy and pleasurable first experience. Each plug is made from TPE.