Details
ENJOY YOUR CHOICE OF ONE, OF 3 ITEMS, FREE!
Take advantage of our limited time free toy offer
Pick up one of these items absolutely free. No muss, no fuss, no coupon codes. Just pay for shipping and the item is yours. Note that you can only choose one item per order.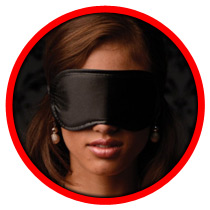 Black Satin Blindfold
Retail Price: $9.95 - For You: FREE!
Place the satin blindfold over your partner eyes and make them anticipate your every move. The blindfold uses satin and elastic to maintain a secure, comfortable fit. With your partner, in the dark, enjoy finding creative ways to tease, please, and tantalize them.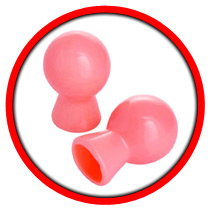 Pink Nipple Suckers
Retail Price: $7.95 - For You: FREE!
These pink nipple suckers go right over the nipples and use a vacuum suction to stay in place. Simply by increasing the blood flow to the nipples, you can heighten their sensitivity, which can make for more pleasure-packed activity with your partner.
Anal Plug
Retail Price: $8 - For You: FREE!
Enjoy stimulating anal pleasure with this flared base butt plug. Designed for everyone, of all levels, this plug makes for a great introduction to anal play, or a tool in the arsenal of more advanced players. Indulge in backdoor stimulation, for yourself or with a partner.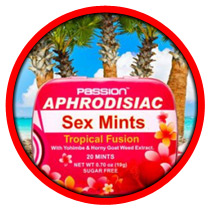 Aphrodisiac Sex Mints
Retail Price: $7.99 - For You: FREE!
With an ingredient blend that includes horny goat weed, yohimbe, and maca powder, these mints are designed to give both men and women a boost of sex drive that could make an 'all-nighter' a reality. These mints are stimulants that will give a charge to the libido.