The XR-U Show is for anyone looking to learn something new or augment their existing knowledge with tips, tricks and details about changing technologies and evolving sexual trends within the lifestyle.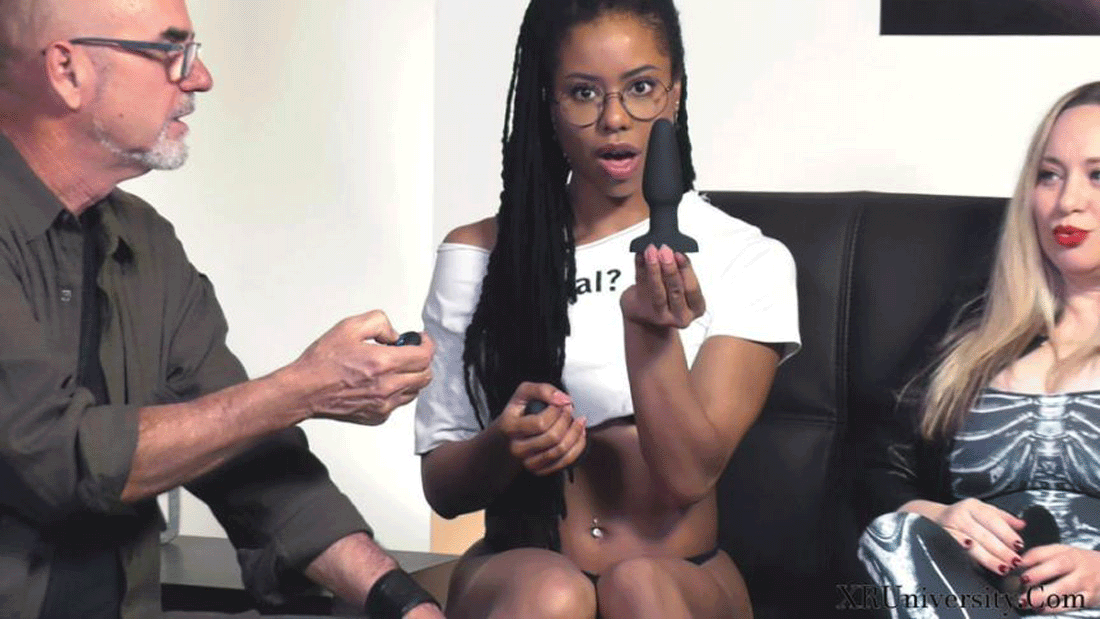 Welcome to XR University!
The Fetish & BDSM Education Podcast
XRUniversity.com invites people new to the BDSM lifestyle, as well as those looking to expand their reach within, to watch exclusive content featuring advice and education about how to use some of ExtremeRestraints.com's elaborate and sometimes intimidating bondage and fetish products.
New & Notable
Latest Episode
Consent in Relationships
with Dixie Comet and Nate
While still following health guidelines, the XR University show continues. This time around, Ian and Aiden are joined by Dixie Comet and Nate to discuss consent in relationships. Relationships are a 2 way street, and it's important for both partners to have a say in what goes on. Everyone goes in-depth on the topic and then Nate and Dixie proceed to demonstrate. Sit back, relax, and enjoy this episode of XR University.
Featured Products from This Episode

Other Recent Shows
Ian and Aiden's Favorites