Details
ENJOY YOUR CHOICE OF ONE, OF 3 ITEMS, FREE!
Take advantage of our limited time free toy offer
Pick up one of these items absolutely free. No muss, no fuss, no coupon codes. Just pay for shipping and the item is yours. Note that you can only choose one item per order.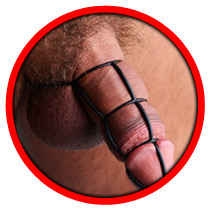 Silicone Cock Cage Sleeve - Black
Retail Price: $9.95 - For You: FREE!
While men can use this cock cage to give his partner new sensations during penetration, the sleeve will also keep his cock at bay while he's being teased. While slipped on, why not use a wartenburg wheel to trace in between the cage's spaces? Enjoy making him work for that erection.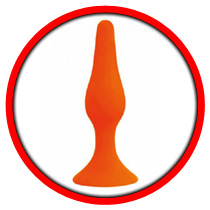 Alpha Advanced Silicone Anal Plug
Retail Price: $15.00 - For You: FREE!
Savor the effortless pleasure of this silicone butt plug! Whether you're new to anal play, or a seasoned veteran, this 100% silicone anal plug offers a smooth, enjoyable experience. This plug offers a seamless design, that allows for ease of entry and use. Made in the USA!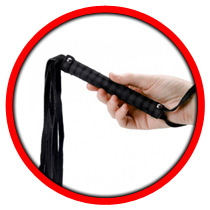 Suede Genital Flogger
Retail Price: $11.99 - For You: FREE!
This suede hand whip offers great impact play in a compact package. Whether you're a beginner or advanced player, the hand whip is ideal for quick stings or deep impact play. The tails use soft, supple suede and allow you to take play to the level that you, both, desire.